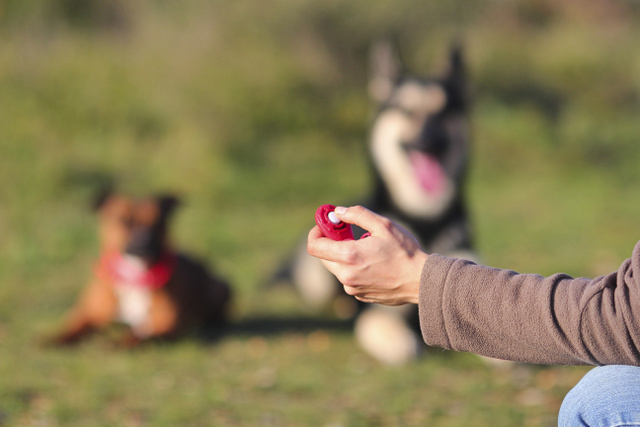 We have items 1-6 available for purchase which can be shipped directly to our online students. An estimate for a complete training kit (items 1-6) would be $375 (USD) plus shipping. We can also customize a kit according to your needs/goals.
Leash, preferably 6' non-flexi

Optional Prong Collar

Optional Clicker

Optional Remote Trainer

Treat bag

Long line

Treats: these can include those purchased at a store or simply a hotdog chopped into small pieces. Most dogs also enjoy cheese chopped into small pieces.

You will need a minimum of two dogs available for training. More than two are preferred; the more you train, the more experience you will receive. Some Shelters will permit students to train their dogs. Or a friend, family member or co-worker who would like some free training for their dog. A part of your grade will be determined by your training of these dogs.
There are no required books for this course. All of the study information is embedded within the Study Units.