This is the only course of its kind worldwide! No other online course competently offers a Master Dog Trainer certification. This is a grand opportunity to save money but still get an awesome dog trainer education. It is designed for those who desire to train a variety of skills and therefore increase income potential. The amount of dog trainer information packed into this course is astounding!
Tuition is $9,995. You won't find this price for any other Master Trainer course out there!
Students will have up to a year to complete the course.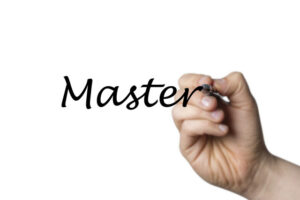 The course includes four modules, taken in this order: Behavior/Obedience, K9 Instructor, Service Dog Trainer, and Cadaver Detection. When a student applies/pays for the Master Trainer online course, he/she saves over $2,500 compared to taking each segment individually. The online learning module permits students to save money on tuition, travel, lodging.  This self-paced course explores the advanced skills needed to effectively train a wide array of dogs in a variety of settings. It includes the same information contained within our on-site Master Trainer course.
The Master Trainer course does require two weeks (10 days, M-F) of training in-person at our Training Center near Spencer, IN. This is to take place after all four segments have been completed. The student should plan on fulfilling this requirement in (at least) one-week phases; two weeks at once is even better. This gives the student continuity that will help to solidify the skills learned as well as provide Instructor oversight and honing of the students abilities. The student will be involved in hands-on training, review of the 4 modules, taking the Final Exam for the Master Trainer certification.